Exploring the water since 2003
Shelter Marine is a boutique boat building company specialising in uniquely designed and custom crafted vessels. Our passion for boats and the water is reflected in our designs and workmanship.  In 2016 we designed and developed a European Sloep / Sloepen, christened 'Merlin'.  Being active boaters we found this style boat not only aesthetically pleasing but extremely practical.  In 2020 the idea to add a centre console to this versatile and large deck was implemented. Practically this centre console design has everything you need to spend the entire day out on the water fishing.
A modern take on a classic boat
Made from premium high-tech fiberglass materials and workmanship to ensure the final result remains pretty much maintenance free whilst satisfying the unique vintage design. A strong emphasis on engineering to maximise the driver experience in any water conditions, as well as style and comfort.  Much consideration went into the needs and requirements of fishing enthusiasts.  Our Merlin's are bespoke and we encourage customers to be a part of the build process. You can choose the colour of the hull, cushion sets and other optional extras that will reflect your personality and make the Merlin uniquely yours.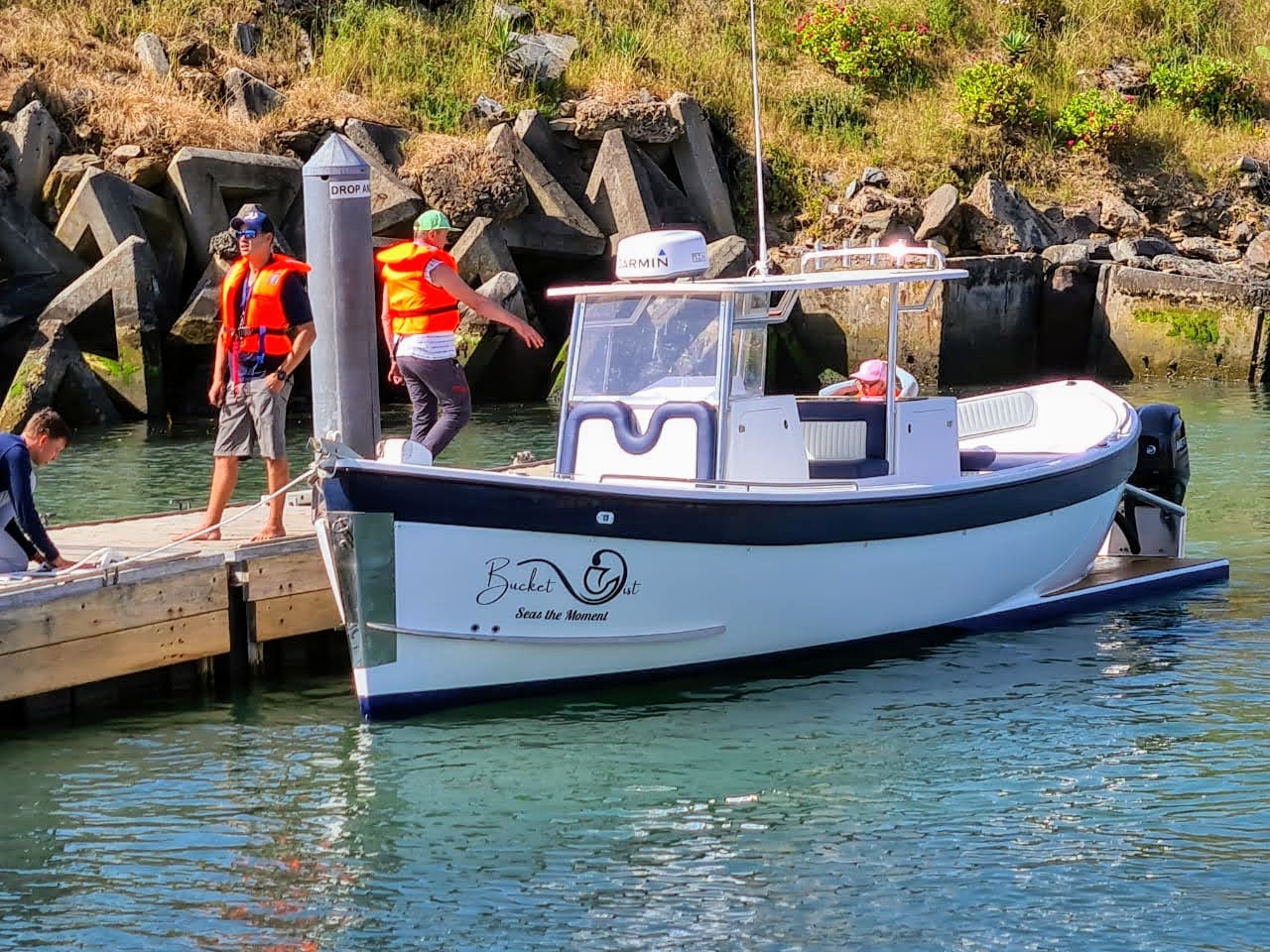 Key Features
Classic design
Inspired by the famous European sloep boat, that has classic 'vintage' lines.
Centre console
Custom built centre console that incorporates a built in cabin, sun-bed, portaloo compartment, braai and basin.
Customisable
We offer a tailor made approach to clients when selecting the finer details of their Merlin
Sea going (Cat E)
Along with dual motor application, her hull design makes for a comfortable and safe excursion out to sea on a good day.
Supremely crafted
Our pedantic style of building is usually taken to the point of being obsessive. You can be assured the final product is as close to perfection as you can get
Trailer-able
Like any deck boat her size, she is easy to trailer
Send us an online enquiry