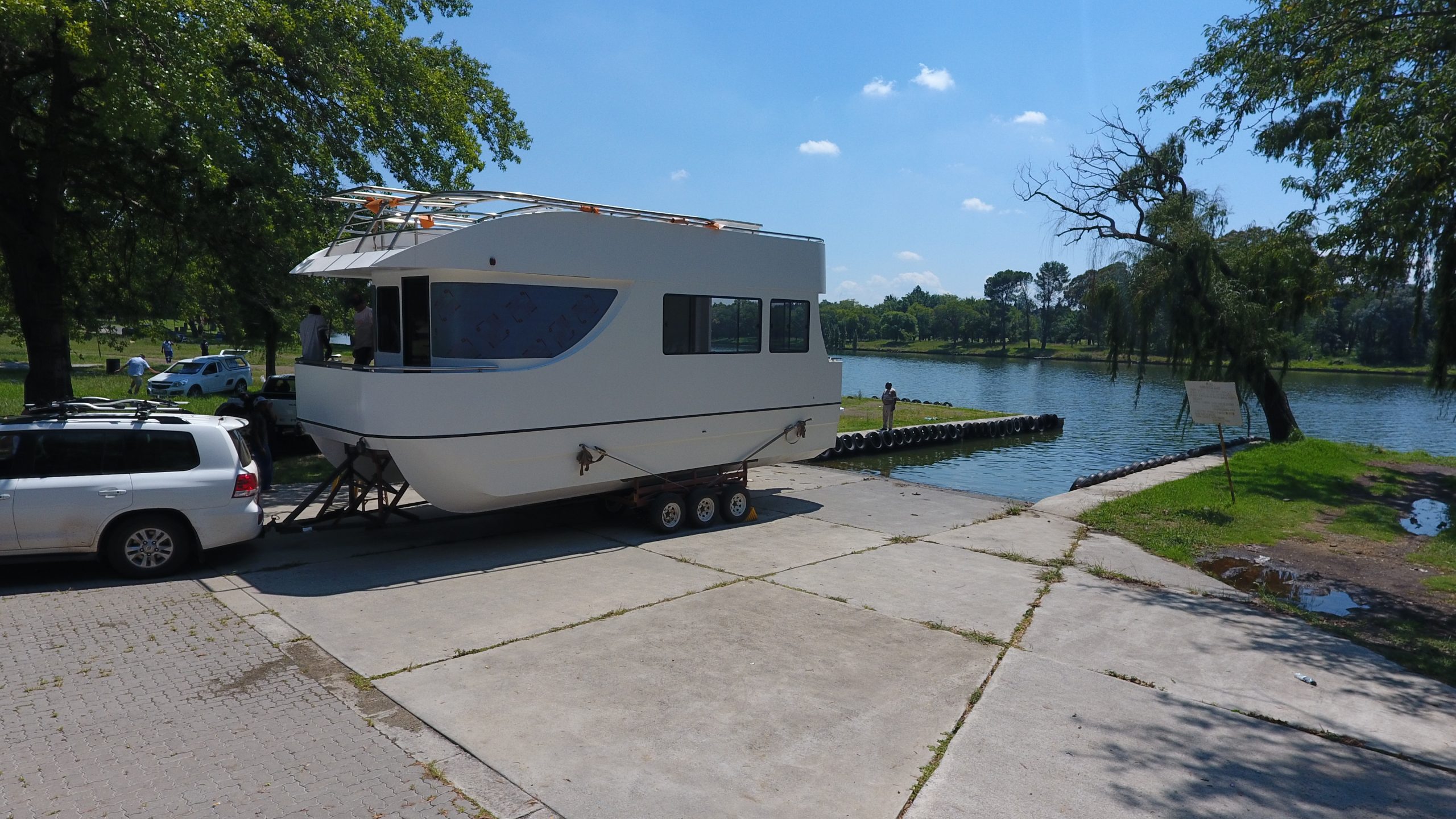 12 Seater Barge
Newly designed luxury barge, suitable for meandering down river with family and friends.Complete fiberglass structure with basic facilities for day cruising. Custom floor plan and interior features are available.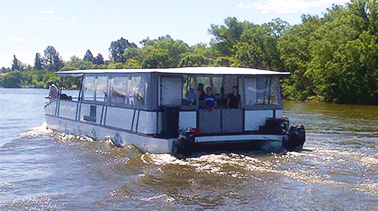 40 Seater Pontoon Boat
As our Pontoon boats are primarily used for commercial use, a strong emphasis is placed on safety. All SAMSA requirements for in land waters are built into systems. We have a list of SAMSA requirements simplifying the process of getting your boat licenced.
120 Seater Pontoon Boat
Having been in the Charter business for over 20 years, the boats we have built focus on functionality. Basic bar and buffet set up areas, toilet facilities and kitchen. Much time is spent with clients discussing design, floor plan and specific requirements.