Exploring the water since 2003
Shelter Marine is a boutique boat building company specialising in uniquely designed and custom crafted vessels. Our passion for boats and the water is reflected in our designs and workmanship.
Houseboats are a fairly new concept in South Africa, our goal is to make this multi-purpose retreat with ever changing scenic views an alternative to river/lake property ownership.  With a number of personally designed houseboats, we can ensure the perfect houseboat for your specific requirements.
Our Houseboats are SAMSA approved.  The initial registration and licencing will be included in the purchase price.  There are annual inspections required in order to maintain your compliance, particularly if your houseboat is to be used commercially. This would include necessary safety equipment, regular SAMSA COF (certificate of fitness) and Hull inspections. Waterways in different provinces may have different by-laws.  It is the owners responsibility to research and abide by accordingly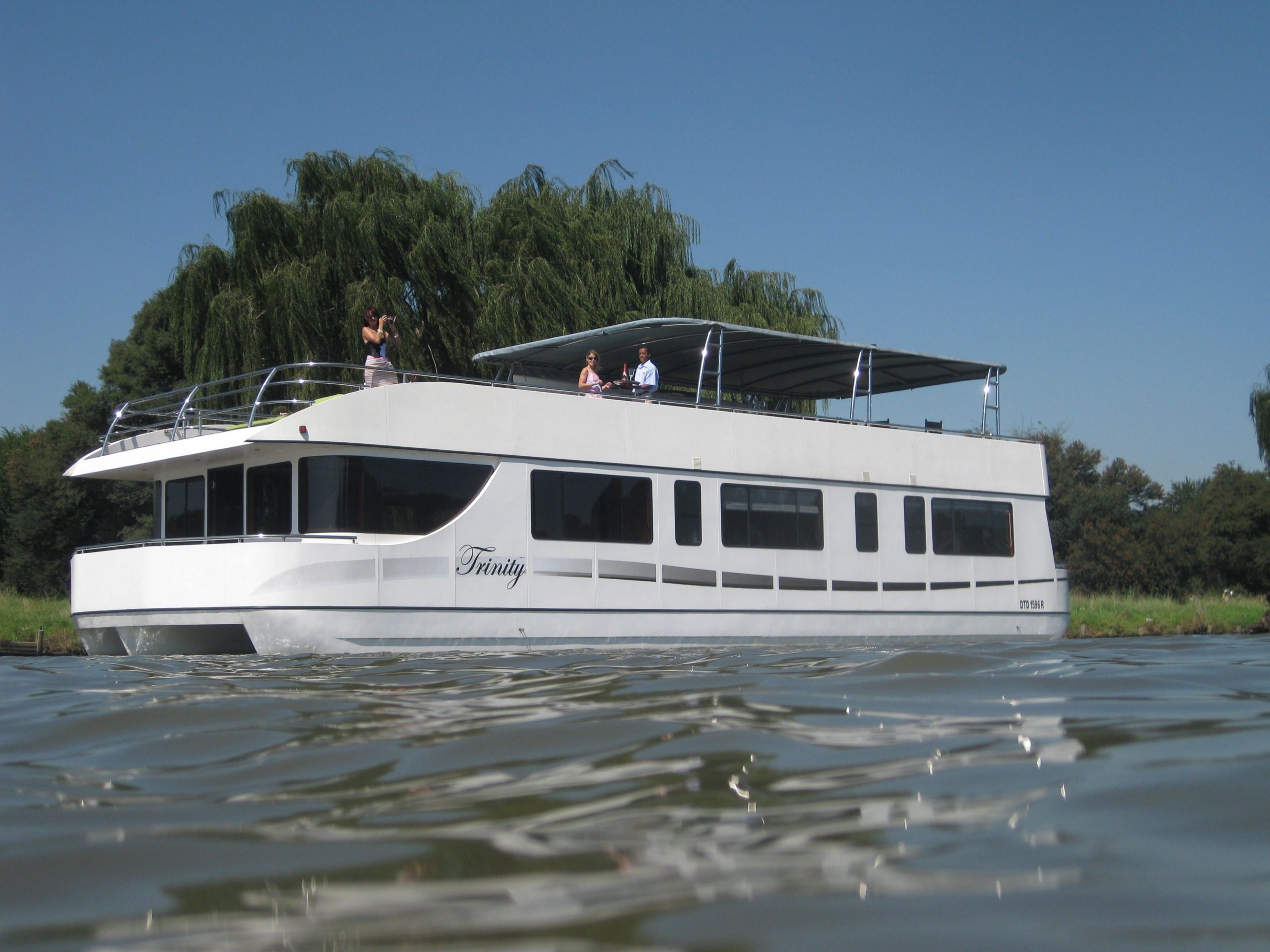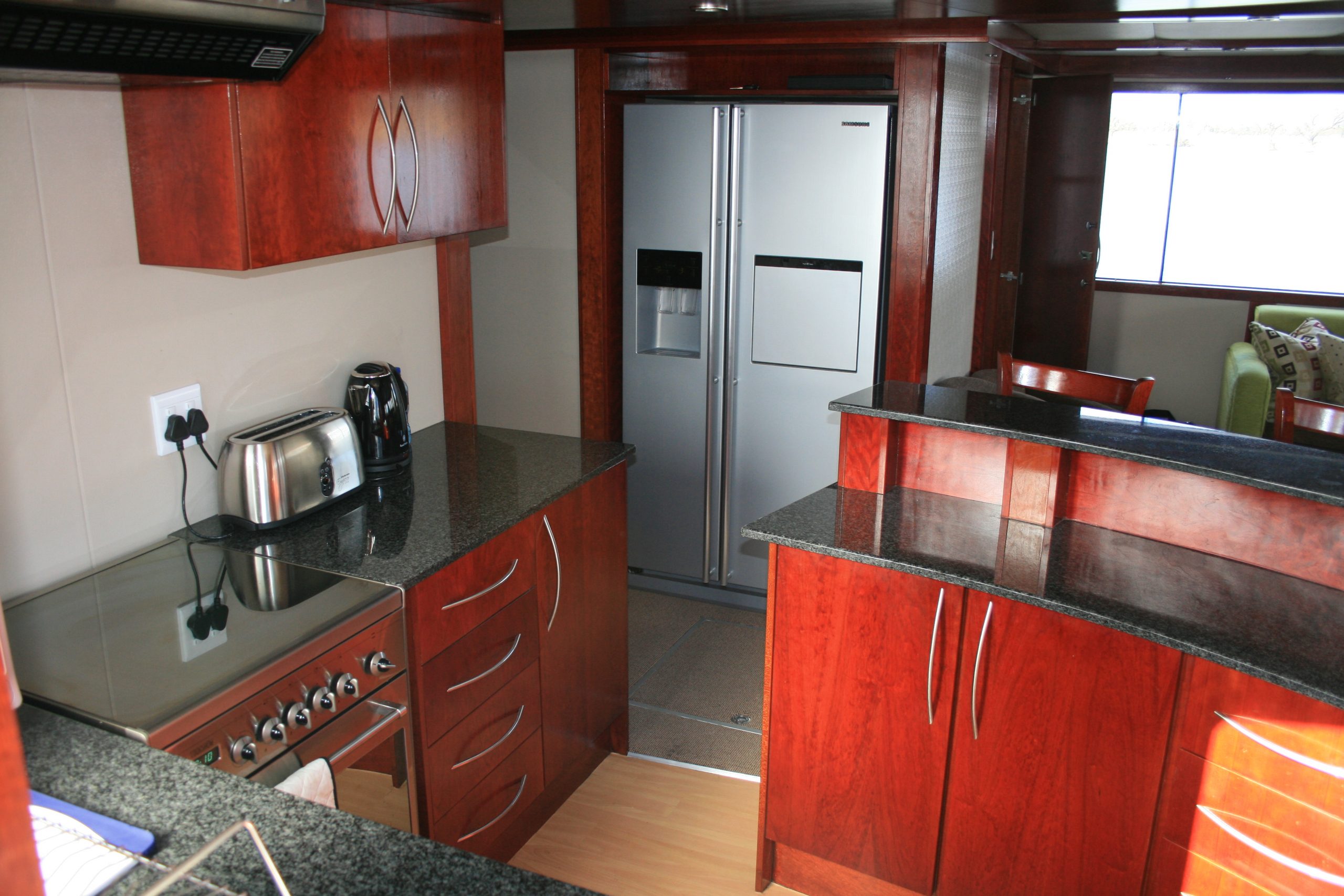 Key Features
Sleek modern design
A main houseboat feature is large living areas and deck space.  Generally houseboats tend to have no shape.  We believe we have successfully created sleek modern lines making her one of the best looking houseboats in South Africa
Customisable
We offer a tailor made approach to clients when selecting the finer details of their houseboat.
Supremely crafted
Our pedantic style of building is usually taken to the point of being obsessive.  You can be assured the final product is as close to perfection as you can get.
Size options
A number of floor plans are available, from 1 cabin – 4 cabin houseboats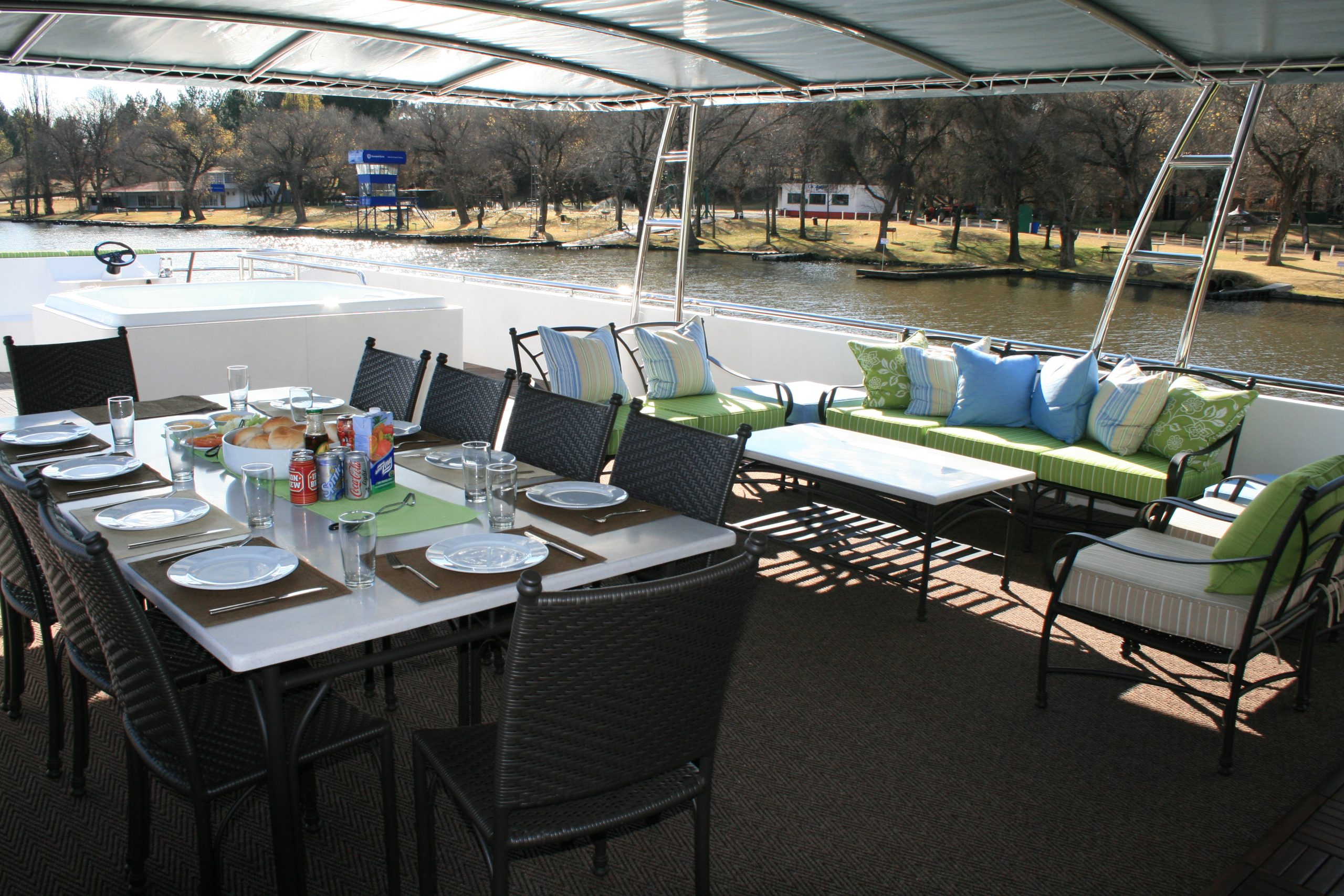 Send us an online enquiry