Houseboat Manufacturers in South Africa
Houseboats are a fairly new concept in South Africa. This multi-purpose retreat is probably the best solution to river/lake property ownership. Your maintenance is minimal, and your scenic view is always changing. Step into your dream of a Houseboat with a luxurious model from Shelter Marine.
Shelter Marine is a limited production builder that has the ability to take on unique custom built houseboats, ensuring unparalleled quality, detail and customer service. The entire boat is fibre glass. Advanced technology gel coat and Isopholic resin is used for superior bonding and exceptional flex. We can provide almost any houseboat feature.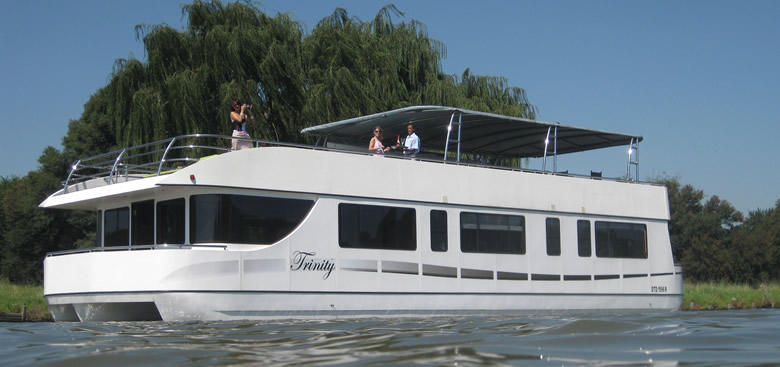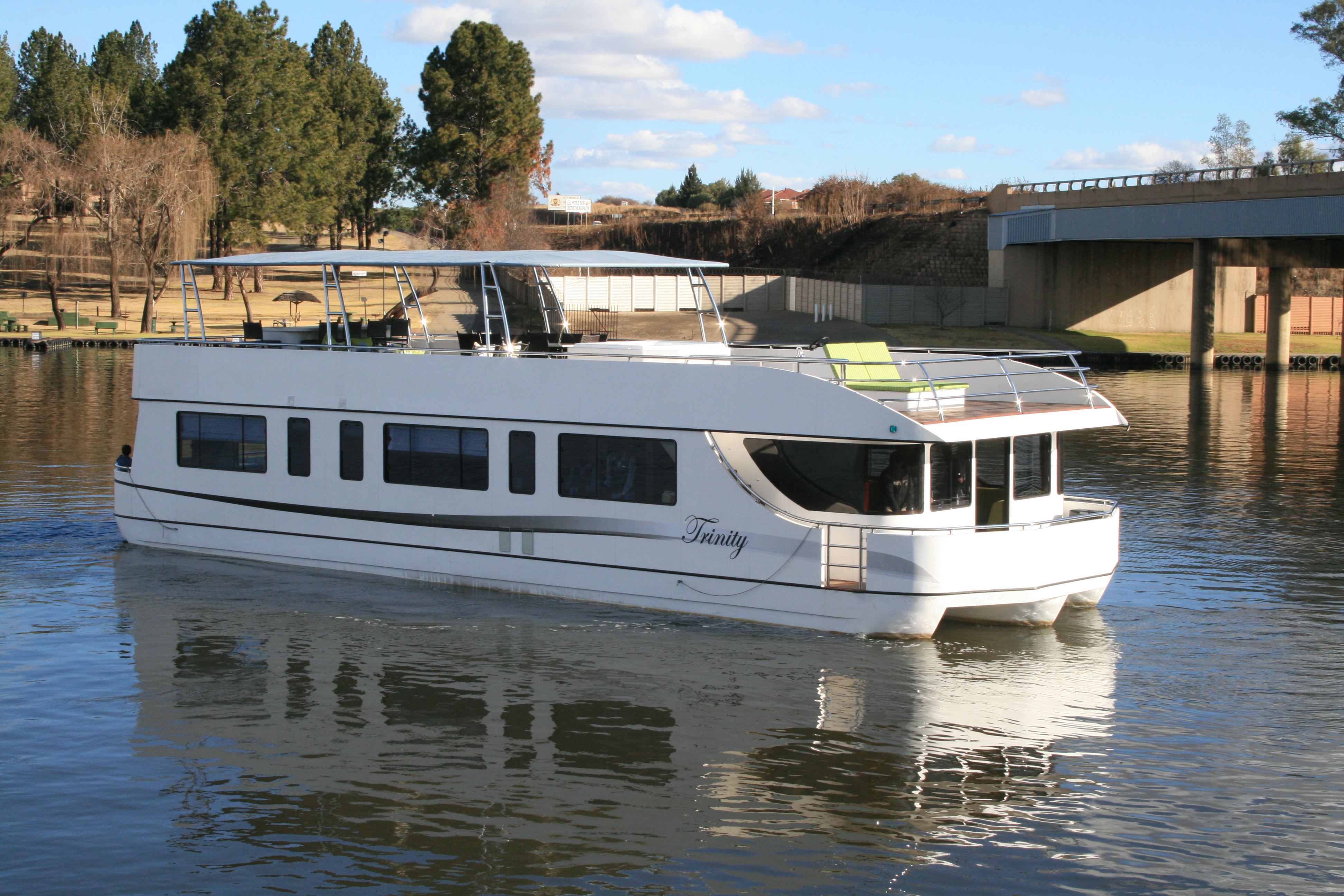 Basic Spec | 4 Cabin Houseboat
Length 18m
Beam 6m
Weight +/- 20ton
Draft +/- 800mm
Engines Petrol
Fuel Capacity 95Lt
Certificate Category R and E
Max Persons 12
Material: Fiberglass Hull & Deck
Send us on online inquiry for more information on our Houseboat manufacturing.  We would love to hear from you.