Houseboat manufacturers in South Africa
Being a fairly new concept in South Africa, manufacturers of houseboats are pretty scarce.  Finding a good quality second hand houseboat with your specific requirements and needs is almost impossible.  We believe we can assist you!  At Shelter Marine not only are we passionate about everything houseboat, we have designed, manufactured, chartered and lived aboard different houseboats in various sizes.  Thus giving us the unique expertise on custom manufactured houseboats for inland water ways in South Africa.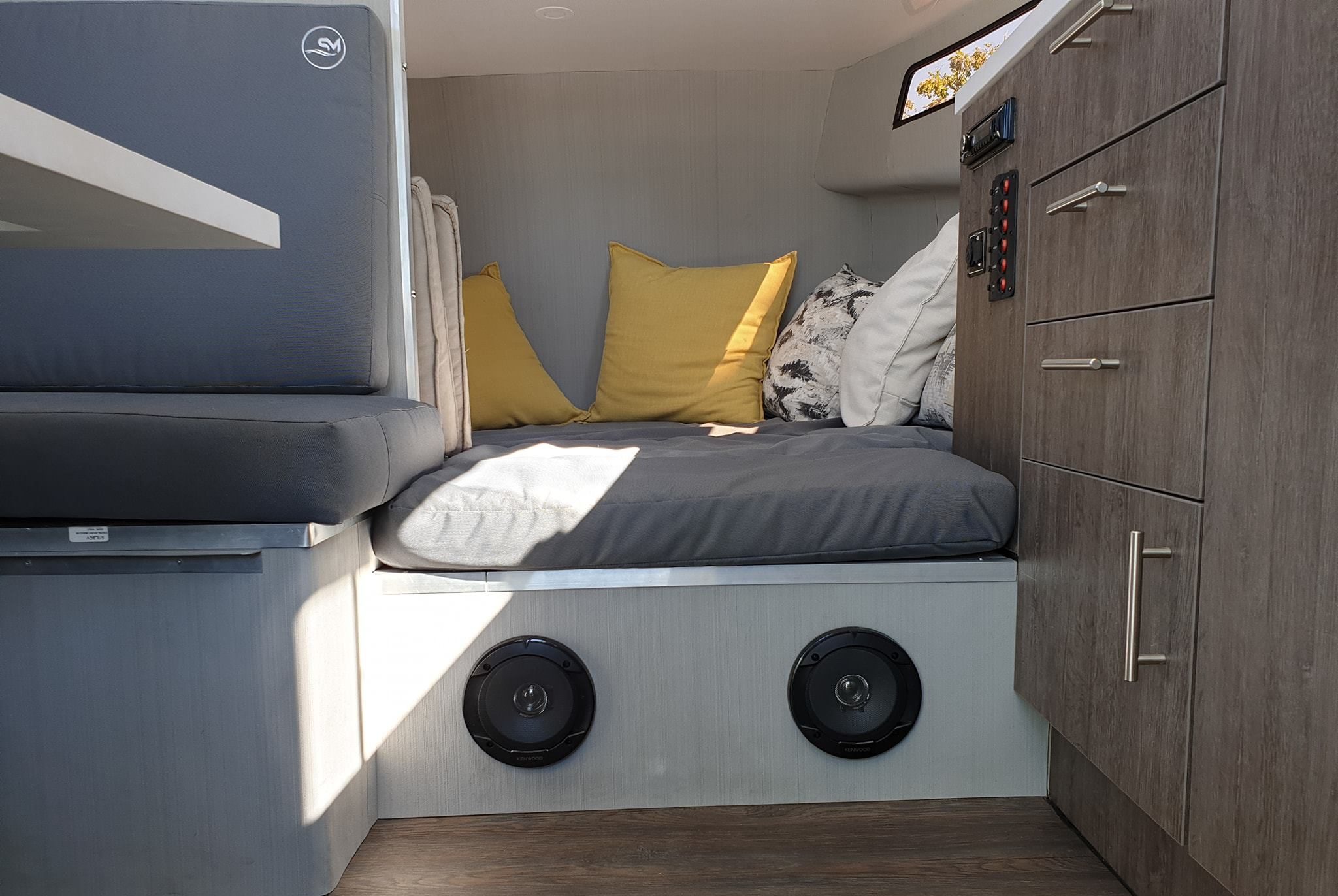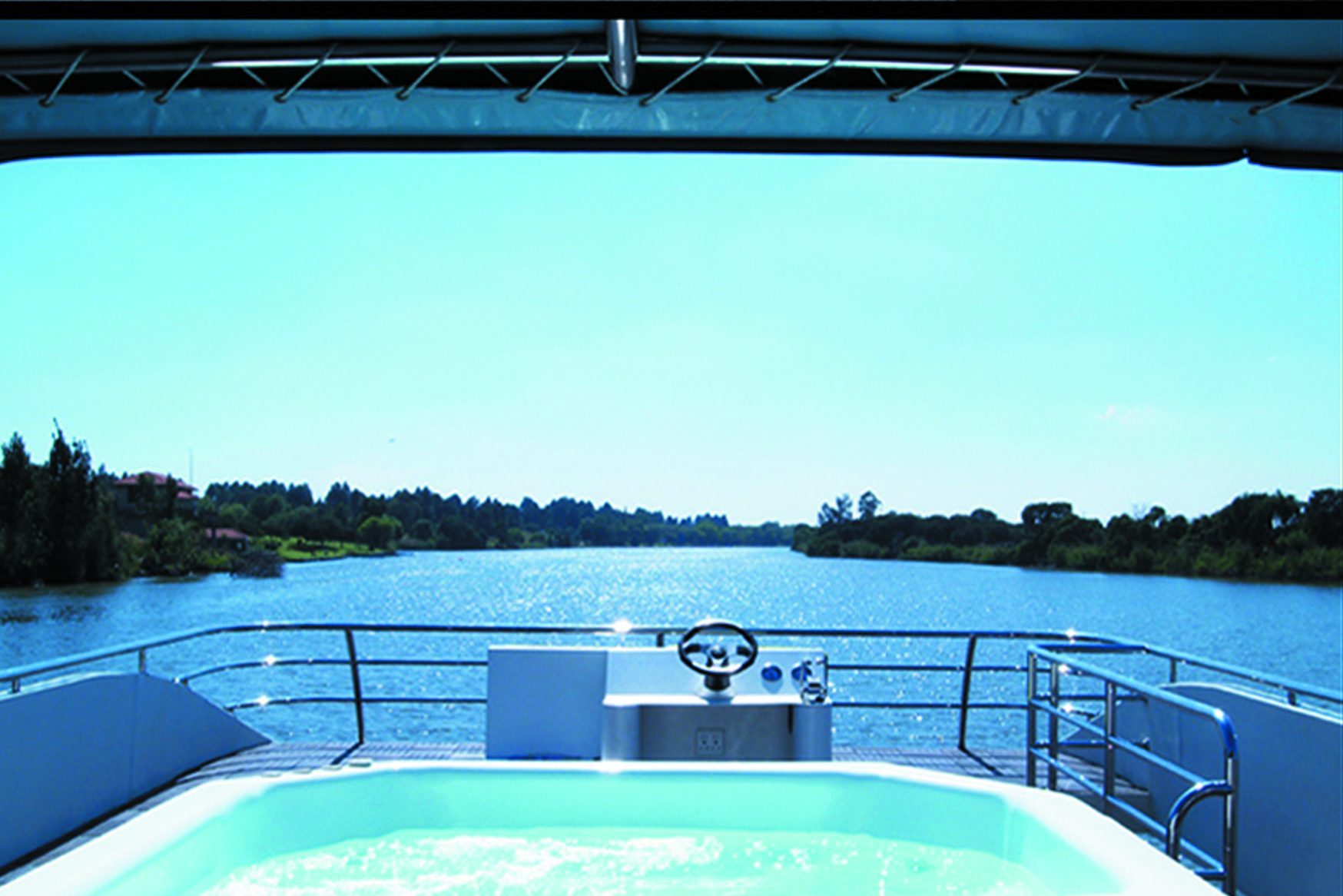 Different kinds of houseboats
Although we are confident we can take on any houseboat project with your specific requirements, we have designed & manufactured the following houseboats (which can be used as a source of inspiration if you're uncertain what kind of houseboat to go with).
We can take your dream of owning a houseboat and turn it into a reality.  There are many levels to which we can take this project, from basic shell to high spec finishes and can include almost any houseboat feature.  Determine your needs, select your inland waterway and work out your budget, we'll take it from there!
FAQ for manufactured houseboats
Can you transport the Houseboats you manufacture?
Yes, our houseboats can be transported and we can arrange the transport for you.  Pricing can only be determined once route is mapped out.
Do you need to have a skippers licence to operate your houseboat?
Yes, your houseboat will need to be registered & licenced with SAMSA.  The first registration we take care of as part of the manufacture process.  Depending on the use of your houseboat you will either need a standard category R skippers (for private use) or an endorsed skippers licence (for commercial use).
Can houseboats go out to sea?
Houseboats in general are not sea going vessels, one of a houseboats key features (to name one) is to have a low waterline deck.  If you are looking for a boat to go out to sea, you will need to rethink the houseboat option
Does one have to pay taxes on a houseboat?
One of the perks to owning a houseboat is that you don't have any property tax burdens.  There may however be mooring fees at your chosen waterway.  This is something that you as a new houseboat owner needs to investigate.
Can you bond / finance a houseboat?
Yes it is possible to finance a houseboat but with through VAF.  Unfortunately a 'property' mortgage is not possible as it's considered a movable asset and is ultimately still a vessel.
Where does the poop go?
Yes, a frequently asked question :-),  we have fresh and grey water tanks. Septic removal pumps would need to be arranged at whatever waterway you plan to moor her
Materials used in the manufacture process?
A Shelter Marine design we use fiberglass, wood and steel.  To minimize maintenance we highly recommend stainless steel for railings and gates, but the more cost effective mild steel option does creates the same effect.
Does a houseboat depreciate in value?
Technically a houseboat depreciates like any boat or vehicle.  However if you keep up with her maintenance and keep her looking good, she does have the ability to retain her value, particularly because she is a custom made product and not easy to source.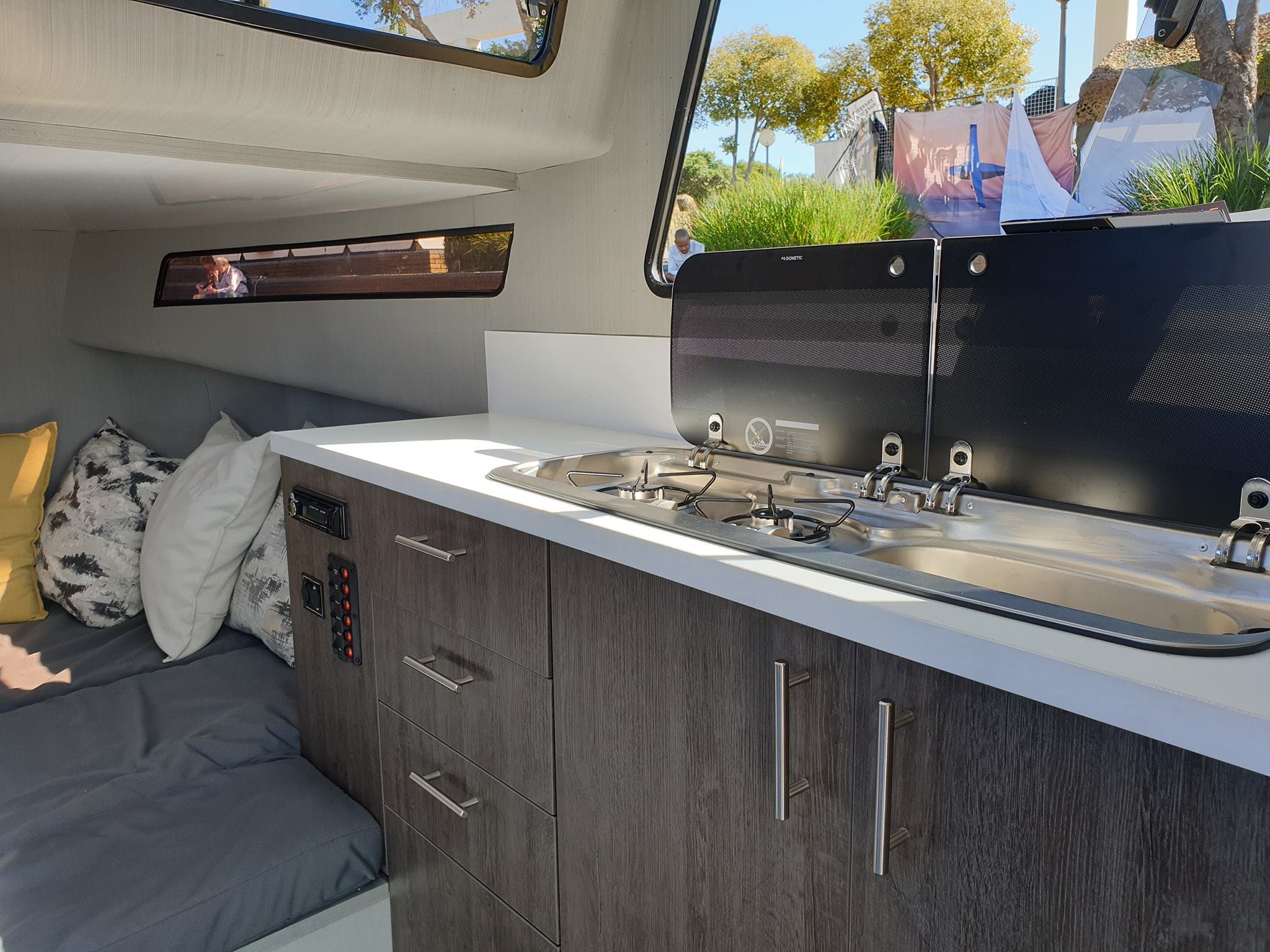 We have a number of houseboats to view at our marina on the Vaal River.  We would love for you to come and view our manufactured houseboats.  To set up a viewing please call Chase 082 523 1999 or send us an online enquiry.