Houseboats for sale in South Africa
Houseboats have become quite popular in South Africa, but because it's a fairly new concept you will not find many good quality houseboats for sale. We build them new and to your specs.  It's a wonderful alternative to river/lake property ownership, works out cheaper too.  Houseboats can be manufactured in various designs and sizes, from easily trailer-able cabin boats to permanently moored floating homes to 10 berth cruising houseboats.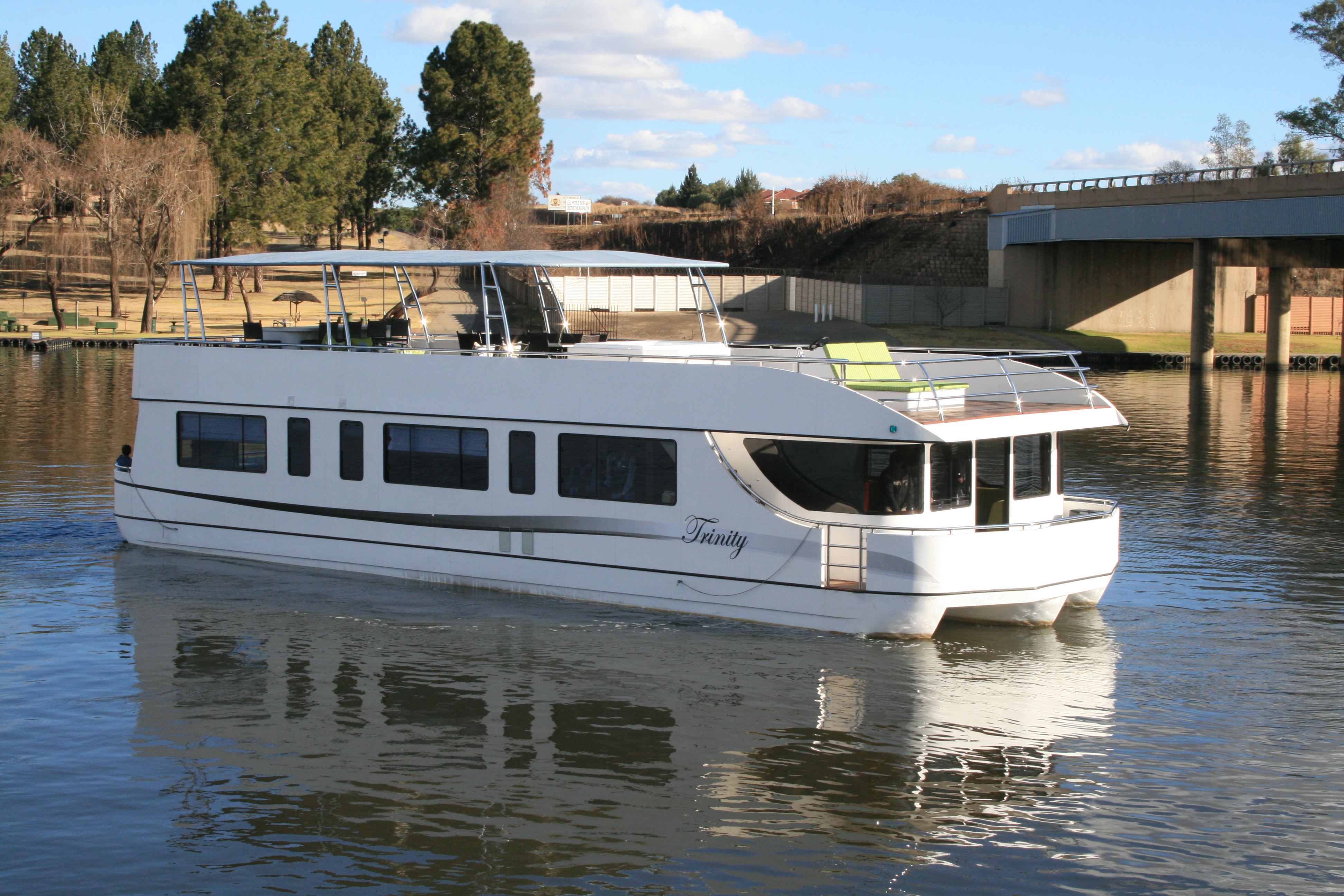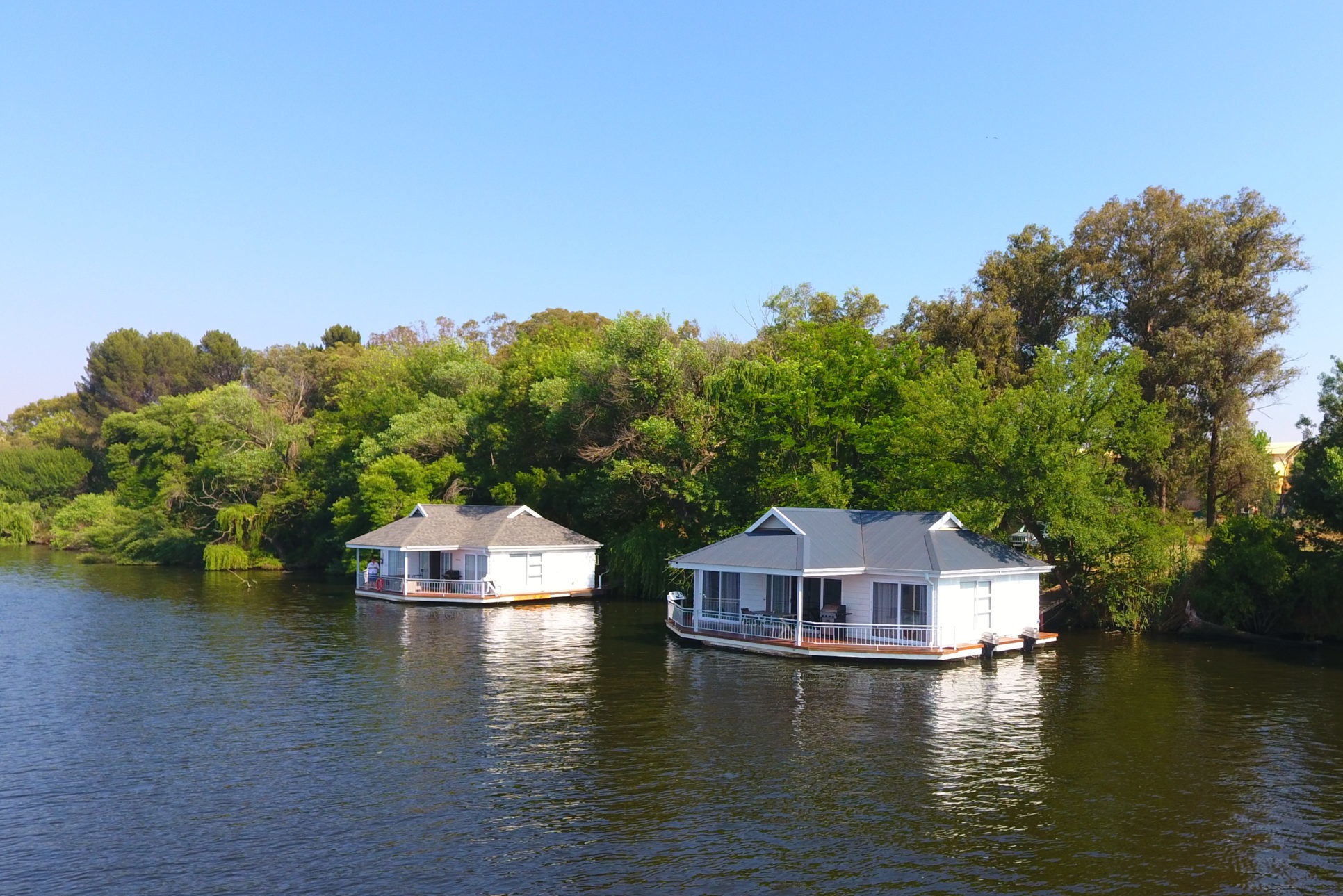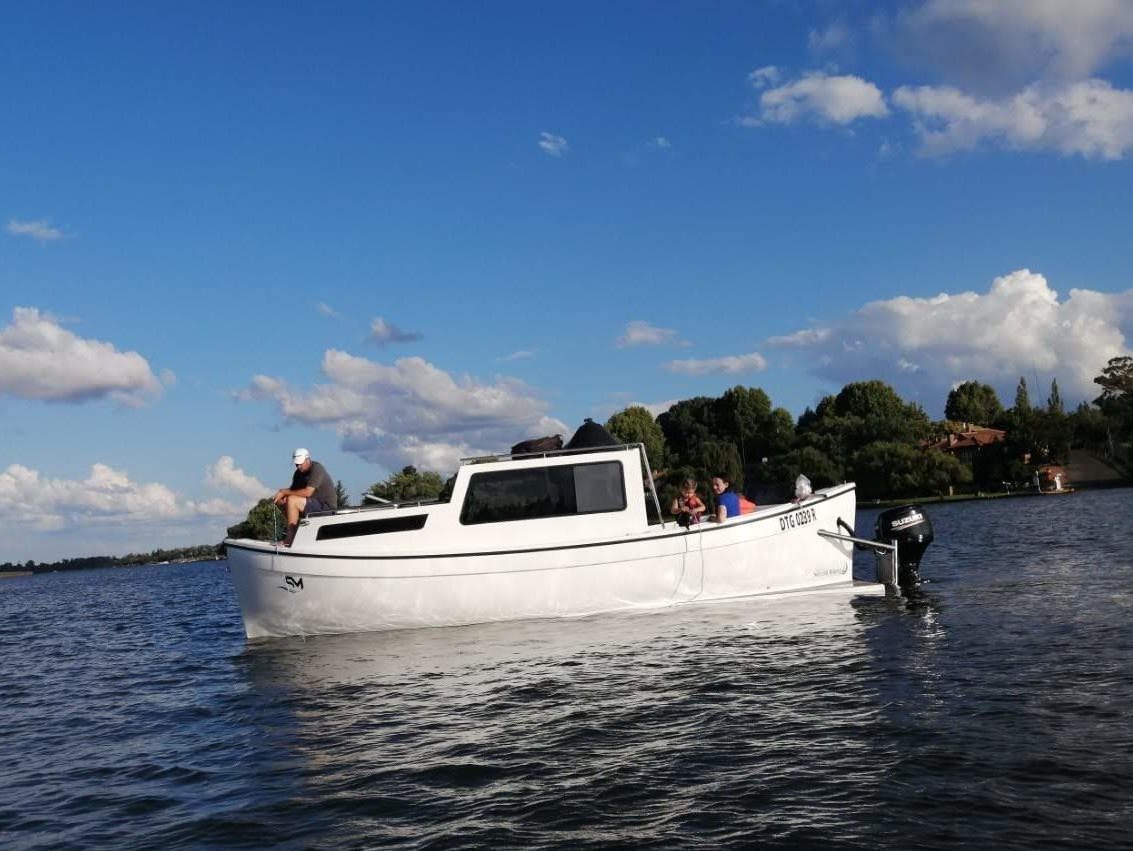 Quality Houseboats available in South Africa
Shelter Marine is a limited production boat building company with the ability to take on unique custom built houseboats. Ensuring unparalleled quality, attention to detail and customer service.  With a number of personally designed houseboats, we can ensure the perfect houseboat for your specific requirements.  You being part of the build process makes the journey all the more rewarding.
View specs of our current uniquely designed houseboats
Why choose Shelter Marine to build your houseboat?
All our houseboats for sale are built on SAMSA regulations and all boats are required to be licensed, whether they will be for private or commercial use. Your Houseboat will also undergo a stability test after production is complete and the reports will be submitted to SAMSA for approval. A detailed quotation can be provided upon ordering from us.
Our first designs were built for us personally to charter out at the Emerald marina on the Vaal River.  Through daily charters we have gained knowledge and expertise to advise you on streamlined systems and practical layouts.  Houseboats designed and manufactured by Shelter Marine are sleek and beautiful, we have yet to find another boat in South Africa that comes close
Having a houseboat available is a great way to enjoy the outdoors in absolute luxury. It's the perfect way to entertain friends and you will be able to enjoy magnificent ever changing water views. If you are looking for the perfect entertainment holiday home or a houseboat to charter out, consider houseboats for sale in South Africa and have yours uniquely built by an expert team.
Send us an online enquiry or call Chase 082 523 1999